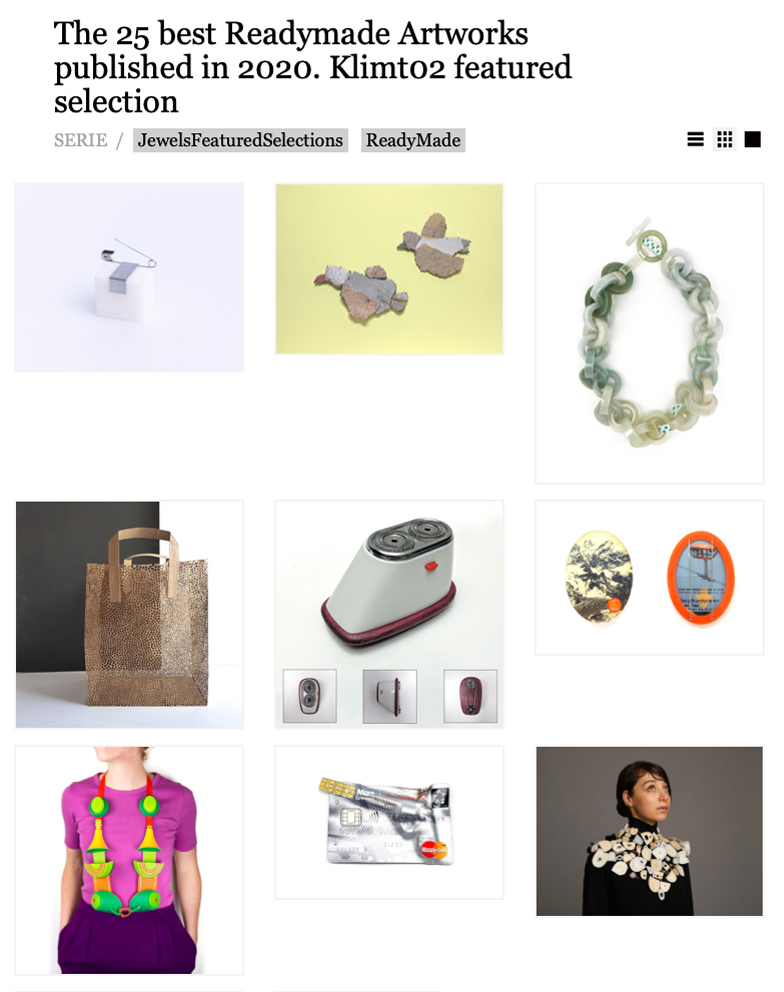 Proud to be part of the 25 best Readymade Artworks at Klimt02.
---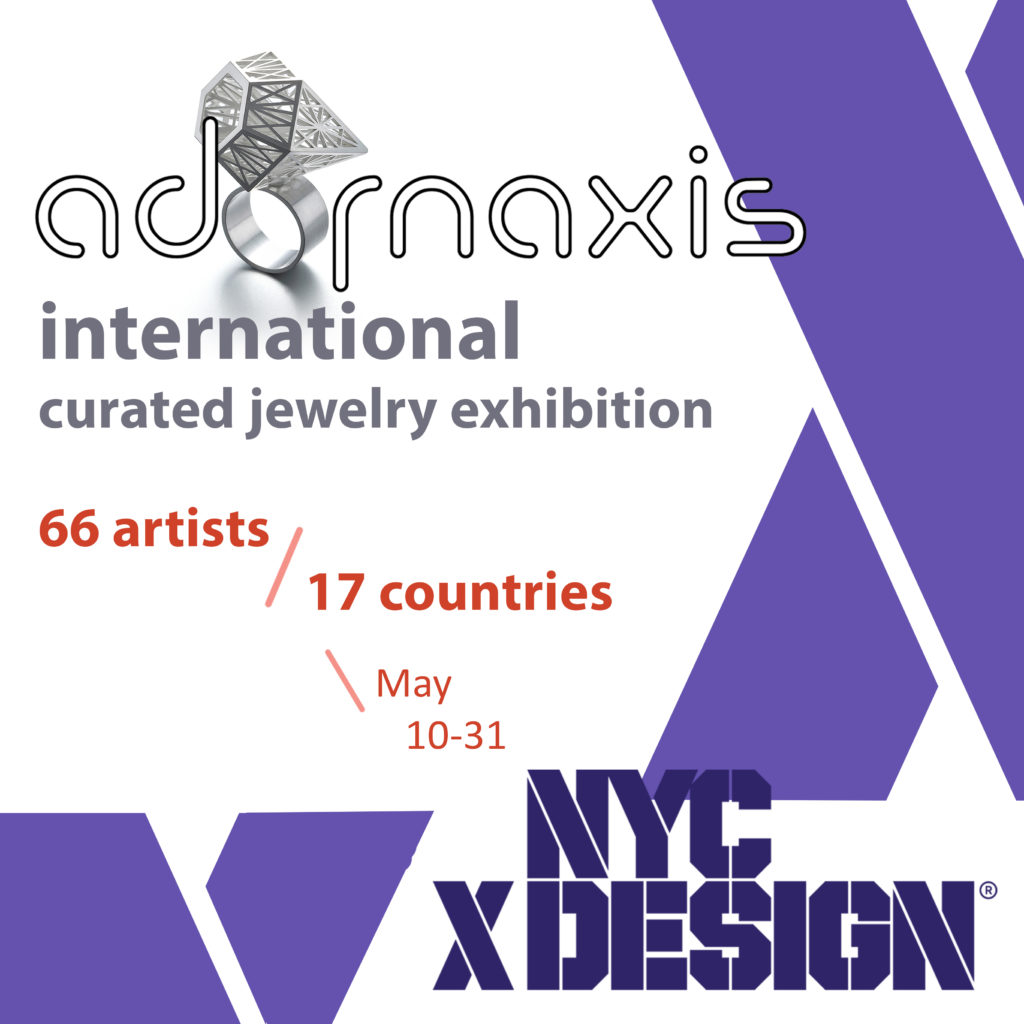 ADORNAXIS EXHIBITION at NYCXDESIGN, C2 Centre for Craft, New York International curated jewelry exhibition 66 artist from 17 countries, May 10-31, 2021. Happy to be part of the exhibition with my brooch "smartcards2".

---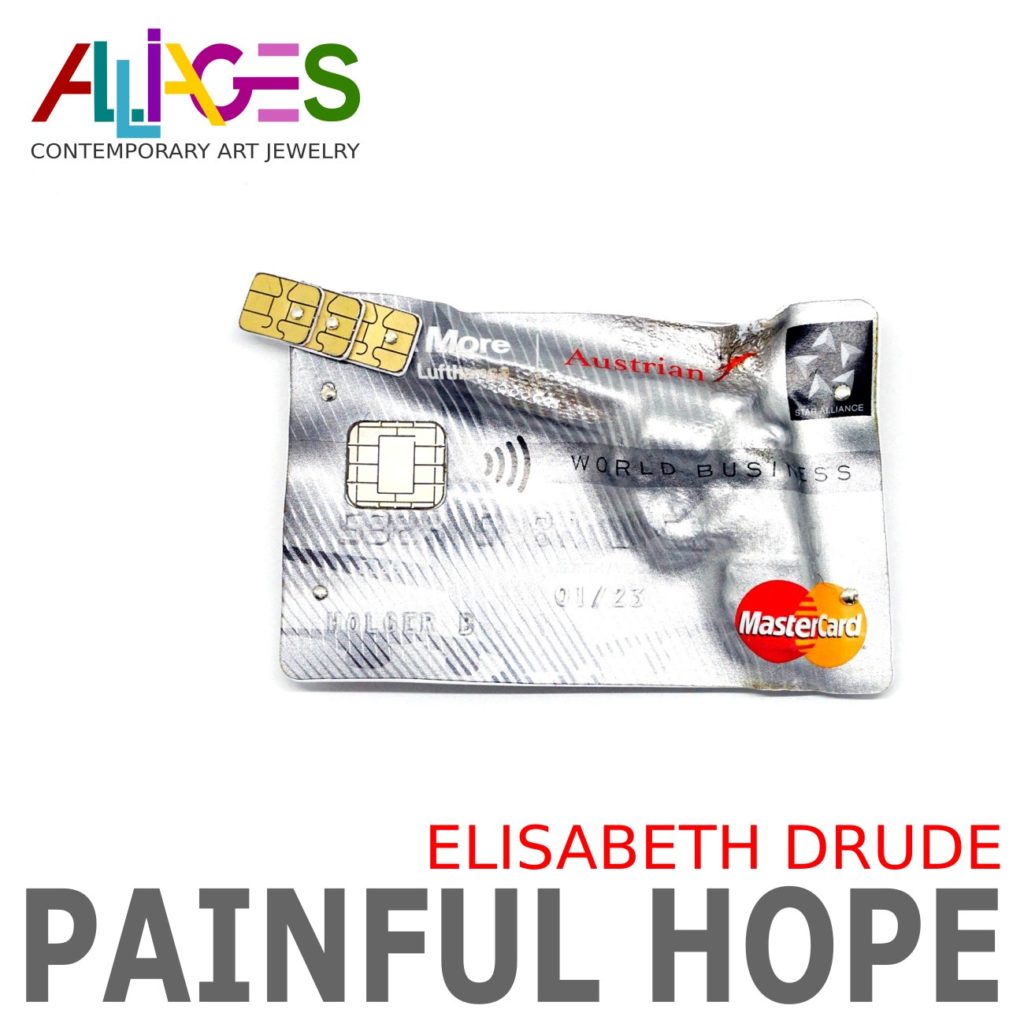 PAINFUL HOPE, Exhibition Alliages Gallery, Lille (France), December 12th 2020 until February 13th 2021, and Munich City Center for Schmuck (Germany), March 10th until 13th 2021.